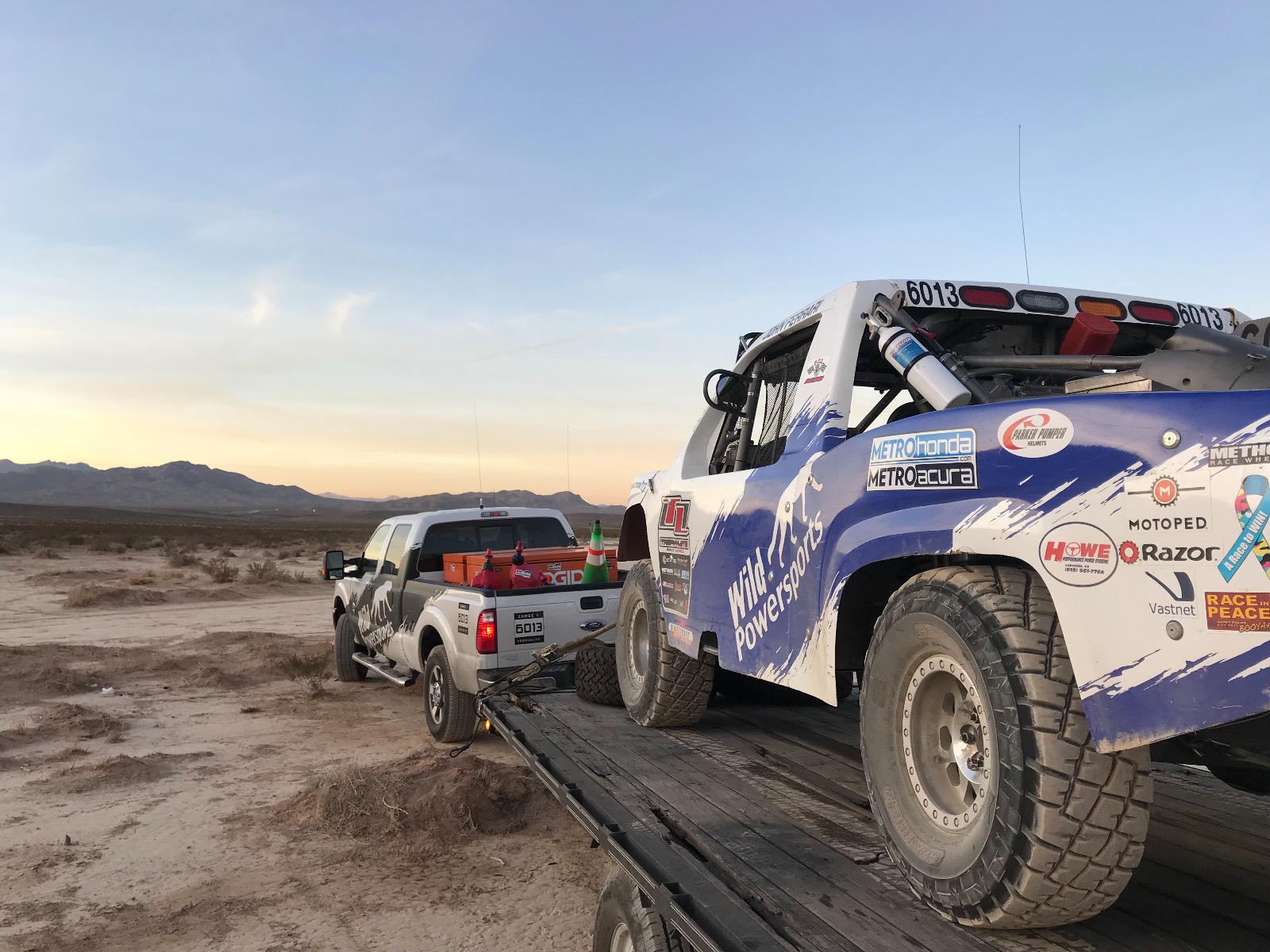 Persistance. Teamwork. Challenge.
120 degree temperatures. Bottomless silt beds. 2 foot deep rutts. Conditions that would rip a stock truck to pieces.
"When you get out there, in the desert, all alone, especially at night, well....theirs just something magical about it." says Dunarri Wild Power Sports trophylite #6013 pilot "Flyin" John.
Wild Power Sports competes in the Best in the Desert race series as well as select SCORE races. We may not win, we may not even finish, but we use what we learn. We change, modify, and innovate. The same attitude in the office - we have in the desert "What can we do better".
Truck: Trophylite R4
Engine: Wiks Ecotec 2.4
Transmission: Culhane TH350 - Full Manual
Trans Cooler: CBR w/ Fan
Torque Converter: Trophylite Spec
Fuel: 91 Octane Pump Gas / AV Gas (50/50 Mix)
Front Suspension: A-Arm - 18" Travel w/ Fox 2" Coil Over and 3" bypass
Rear Suspension: 4-link - 18" Travel w/ Fox 2" Coil Over and 3" bypass
Lighting: 5 KC HiLites HID (roof), 3 KC HiLites HID (Bumper)
Wheels: Ultra Wheel Beadlock
Tires: 33" Yokohama Geolandar M/T
Gear Indicator: Custom Electronic Display (Circuit Board, LCD, and programing done in house by Dunarri Wild Power Sports)
Check out the Trophylite race series at trophylite.com and 239 Films for the awesome video playing in the background.