STEEL-IT BLACK Polyurethane 14oz Spray Can
Color: Black
Stainless Steel Pigmented
Ships immediately
The amazing STEEL-IT you love, now available in Black!
When it comes to paint, we all know how it goes.  You do your best to paint something only to find it has rust developing on it a few months later.
STEEL-IT put's an end to that! STEEL-IT is a stainless steel pigmented coating, and quite honestly, its the best rust-resistant "paint" we have ever used.  STEEL-IT Polyurethane withstands temperatures up to 200 Deg F.

Long before we were the largest STEEL-IT dealer, we tested it by painting a steel hitch receiver and installing that hitch on the back of our Ford Raptor.  Over 10,000 miles, an entire winter in Colorado, several storms, road salt, 4 wheeling, 2 trips to Mexico, and quite a few miles on the Baja 1000 course, the paint remains!  No rust.  Amazing stuff.  We love it!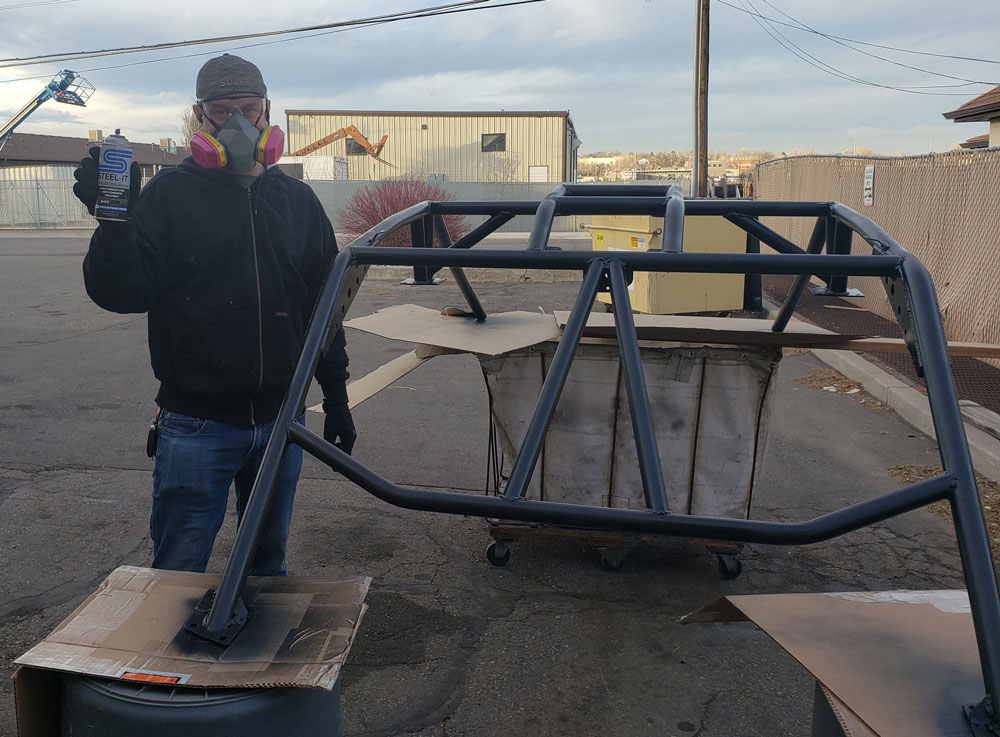 Helpful Docs:
STEEL-IT Introduction and Product Info
STEEL-IT Application Instructions for Motorsports
STEEL-IT 1012B SDS (Safety Data Sheet)
The STEEL-IT Polyurethane Coating System features a unique stainless steel leafing pigment, and provides optimum weather-, abrasion-, and corrosion-resistance in general maintenance applications. The easy to apply system yields a hard, non-toxic, metallic finish that protects a multitude of metallic and non-metallic surfaces from ultraviolet rays, chemicals, oils, alkalis, food acids, water immersion, abrasion, and high-pressure washdowns.
More Information

| | |
| --- | --- |
| Fits | Universal Part/Fits Many Units |
| Manufacturer | Steel-It |
| MPN | 1012B |
| Color | Black |
| Hitch Lock | None |
| Coating Type | Polyurethane |
| Part Status: | In-Production |